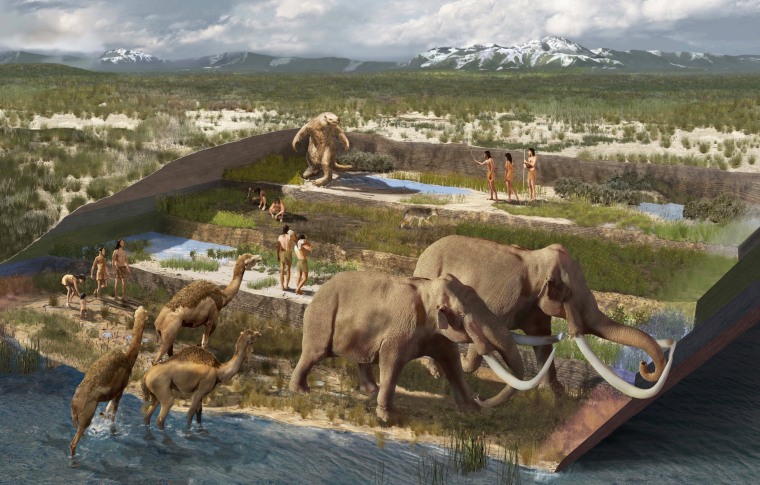 The location of the new excavations was the shore of a wetland when the footprints were made 21,000 to 23,000 years ago.Karen Carr
Sand dunes were once plentiful in this area, but they have since been mostly eroded away. The early humans who made the footprints lived in a lush wetland that was inhabited by mammoths, ground sloths, bovids — cattle — and wild camels as well as Stone Age humans who hunted them.
The footprints, which are entangled with the animal tracks, indicate that people inhabited the region for at least 2,000 years, according to Cornell University archaeologist Thomas Urban, a co-author of the study.
"There are several footprint layers that span a long period of time, suggesting a continuous human presence in the region during the Last Glacial Maximum rather than just one occurrence," he added.
Ground-penetrating radar systems have been used for decades in traditional construction, but until now, they've only been able to penetrate the surface. Geosar developed the noninvasive usage of ground-penetrating radar to expose the footprints beneath the earth and recommend the ideal excavation sites.